Churrasco has three centuries of tradition where Brazilian Gauchos, in the vast plains of the southernmost region of Brazil, would prepare a feast for their family and friends by slow roasting various cuts of meats over an open flame pit. They offered to each family and friend the best of the Gaucho's herd and carved the meats at each table in a show of skill and gift giving.
As a long standing dream, Flame & Fire brings to Placer and surrounding counties this authentic tradition from the South of Brazil. Established in Roseville CA in 2014, we are proud to share with you the taste of the South of Brazil.
The team at Flame & Fire is honored to offer you a unique and elegant dining experience where the food is the entertainment and the service is graced with skill and a spirit of gift giving.
Bom Apetite!
Since its opening day, Flame & Fire has captured the hearts of people in Roseville and throughout the entire valley, with its traditional Brazilian style dining. Come and be a part of this unique and authentic experience that is like nothing you have seen before....
The Churrascaria cooking tradition is steeped in hard-won wisdom — a culinary way of life born over centuries in the campfires of Brazilian homesteaders driving cattle across the ranges of Brazil. Now, from the cultural collision of small, Iberian finger foods and heat-licked beef drenched in down-dripping juices, the style of modern Churrascaria has gone completely international; and thanks to Flame & Fire, it's finally come to Roseville with elegant class....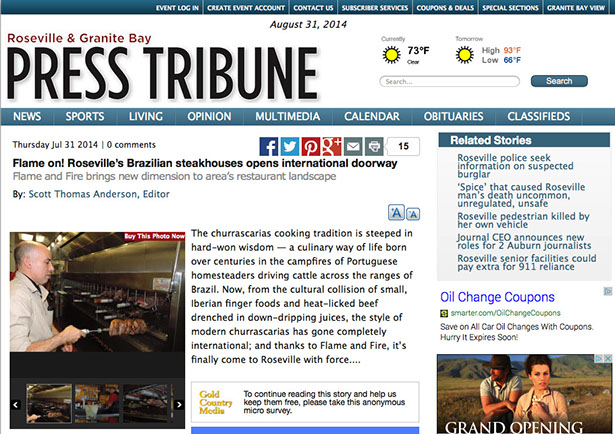 The new Brazilian-style barbecue house Flame & Fire in Roseville has gotten a strong response to the restaurant's soft opening at the end of June.
Flame & Fire opened at 963 Pleasant Grove Blvd. in Roseville, and it has had thousands of customers, who seem to be spreading the word to their friends....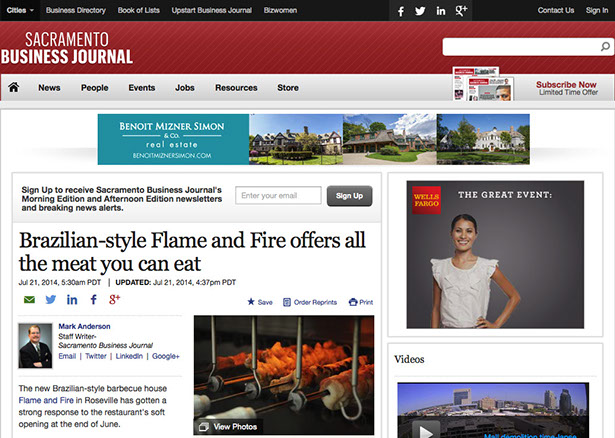 We are quickly growing and now gaining national recognition. Check out this video spot of us on Fox 40. We are really heating Roseville!....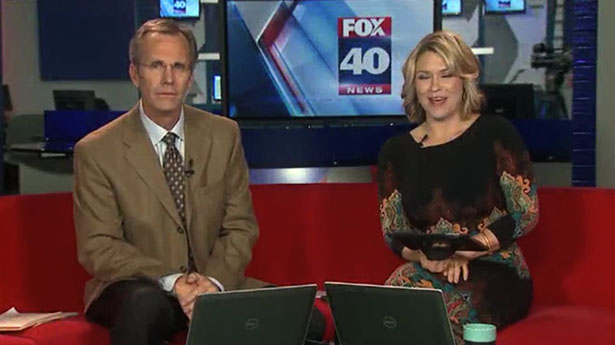 Flame & Fire Brazilian Steakhouse
Named One of the Top 100 Steakhouses in America